About Us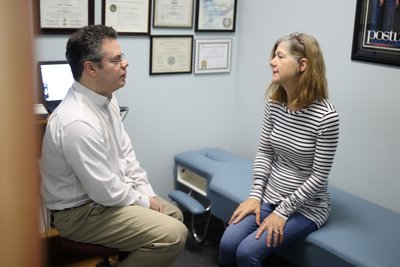 Originally from New York, Dr. Craig Schulman worked as a personal trainer in Manhattan for 13 years. When he decided to make a change, he moved to Atlanta, Georgia to attend Life University. When it was time to choose a practice location, he and his wife settled in our community. Chiropractic Fitness has been a part of our area since 2005.
Our Practice Philosophy
What we do is based on the fact that with a spine in proper alignment, you can feel better and achieve long-term, positive changes. Dr. Schulman does so with a variety of active therapies, including chiropractic adjustments, exercises, stretches and gentle traction.
Everything we recommend is based on your examination findings and our X-rays, which are retaken to show you the progress you have made. You won't just feel better—you'll be able to see your normal spinal curves have been restored from these images. In doing so, we remove the guesswork from your care, making it precisely what you need.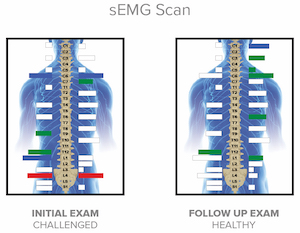 Our Patient-Specific Approach
We offer computerized nerve scans as part of each new patient examination. With these scans, you can see the areas of irritation in the nerves around your spine. As you continue care, you'll have periodic reevaluations done every four weeks. We mark the progress you're making so that you can see the changes that you have achieved with our treatments.
MEET DR. CRAIG SCHULMAN »
Read About Our Success Stories
It's our privilege to share in the success you get from chiropractic. One of Dr. Schulman's patients was a man who came in, unable to walk on his own. Through adjusting him and doing Active Release Therapy® and stretches, he was able to walk normally again. Another patient was an auto accident victim who walked with a limp. Dr. Schulman gave him crutches so he could get around. Through our treatments, he walks on his own again and is back to fully functioning.
If you'd like to learn more about the results others have gotten from care, we invite you to read our Google reviews.
We Offer DOT Physicals
If you need to renew your license, we offer physicals for the Department of Transportation. Contact our chiropractic office today!

About Chiropractic Fitness | (704) 543-7206